Special Offer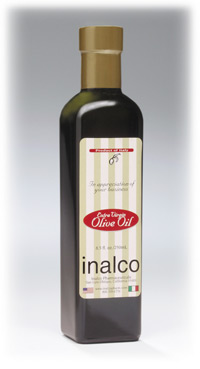 FREE Extra Virgin Olive Oil!
TASTE THE QUALITY FROM TUSCANY
With a total purchase of $250 or more, you can receive an authentic bottle of Extra Virgin Olive Oil. Just mention product code #6645 when placing your order.
This Extra Virgin Olive Oil has been specially produced for Inalco by Fattoria Montelucci in Pergine Valdarno, Italy. Located in the Tuscan region of Italy, this area is considered one of the finest Olive Oil producing regions in the world. We sincerely appreciate your business and we hope you will enjoy this very special Olive Oil.
Buon Appetito!